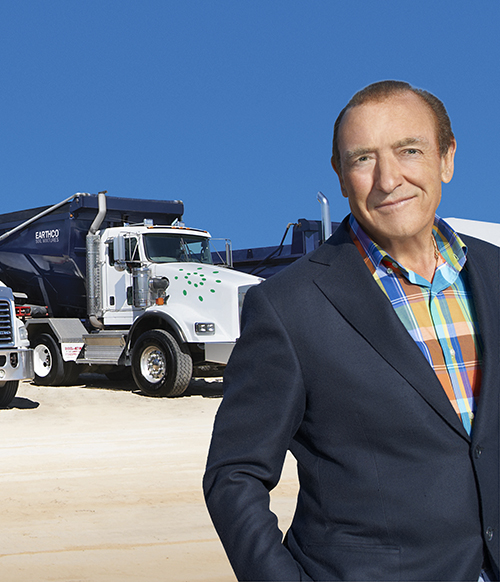 JOE LAMANNA
PRESIDENT - AGGREGATES
In 1970, Joe Lamanna and his wife Lucy started G&L, using a single truck to deliver concrete and stone. Through honest hard work and excellent customer service, their business prospered and grew significantly. Over the years, new partners and family members have joined with Joe to expand and create the G&L Group of Companies that we know today. Joe oversees the management and strategic operations of G&L's five core companies plus three affiliates. Over 50 years later, the company is still a proudly family-owned business and great Canadian success story.
PAT LAMANNA
PRESIDENT - SALT, SOIL, WASTE
Pat Lamanna, Joe's son, founded Draglam Salt in 1991. G&L benefits from his impressive experience and knowledge of all aspects of construction engineering technology as Pat has been in the industry for over 40 years, (he operated his first loader at age 13). Over the years he has taken on a variety of roles, from operating machinery to designing custom solutions to negotiating and managing growth initiatives for G&L Group of Companies. Today, he is responsible for strategic planning to drive the company's long-term success.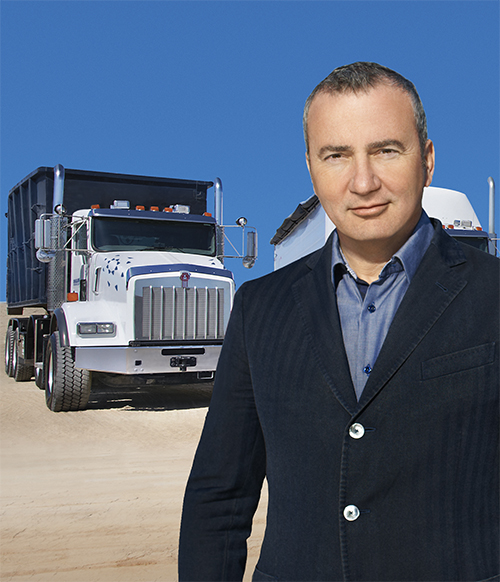 ROBERT ZANETTI
PRESIDENT - CONCRETE
Robert Zanetti, Joe's son-in-law, joined Toronto Redimix in 1988. Robert is responsible for day-to-day sales and operational activities of Toronto Redimix, one of the largest independent ready-mix producers in Ontario. He ensures that the highest level of quality standards and customer service levels are consistently met. A former Chairman of Ready-Mix Concrete Association of Ontario (RMCAO), Robert continues to be involved with the Concrete Ontario Board as one of its Directors.
TONY PELLEGRINI
PRESIDENT - OPERATIONS
Tony Pellegrini joined G&L in 1978. With over 30 years of experience, Tony today oversees company operations and the maintenance of the company's fleet, along with G&L's various locations and production facilities. Tony is respected for his consistent hard work and dedication to the company. His two daughters and son-in-laws are actively involved in the G&L Group of Companies in various roles.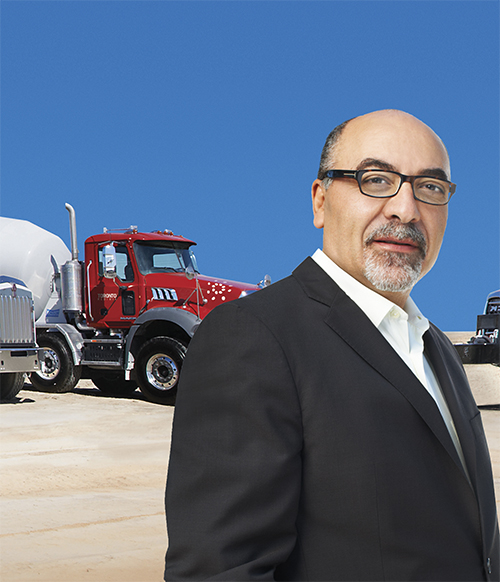 DOMENIC SUPPA, CPA, CA
Chief Financial Officer
Domenic Suppa is responsible for managing all financial operations of The G&L Group of Companies. Domenic participates in key decisions as a member of the executive management team, including strategic planning and growth initiatives. He oversees real estate transactions, contract negotiations, and is responsible for external liaisons with governing bodies, financial institutions and legal advisors. Domenic joined G&L in 1998.
FIND A LOCATION NEAR YOU
BY POSTAL CODE
KM
BY CITY

SHOW