LATEST NEWS.
FILTER BY YEAR
Ontario Government Announces Support of Aggregate Industry
Tuesday, March 05, 2019

We're pleased to announce that Ontario's Government for the People has recently introduced plans to support the province's aggregate industry. Announced by John Yakobuski, the Minister of Natural Resources and Forestry, these plans aim at "creating conditions that will help unleash the resource sector's potential."
The aggregate industry is responsible for providing over 20,000 jobs as well as contributing $1.4 billion to Ontario's economy yearly. With this recent announcement, the Ontario Government has committed itself to ensuring the continued health of this essential economic driver.
As a part of this announcement, the Summit of Aggregate Reform will be held on March 29th as a forum encouraging dialogue and greater cooperation between industry stakeholders and government officials. A new permit has also been granted for Brock Aggregates to build a structure in King City, another step toward ensuring economic stability through growth and job creation.
We are proud of both our contribution to Ontario's economy as well as our role as a leading provider of the raw materials essential to building schools, hospitals and bridges. We look forward to continuing to strengthen our province's economy and infrastructure while working alongside the Ontario Government.
G&L Was Proud to be Back as the 2019 Presenting Sponsor at the Landscape Ontario Awards of Excellence.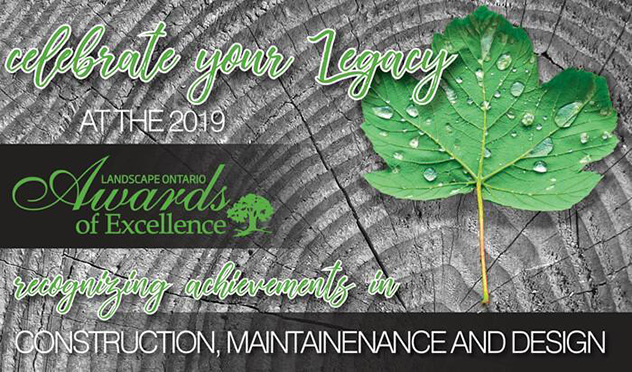 Thursday, January 10, 2019

G&L was proud to be back again as the 2019 Presenting Sponsor at the Landscape Ontario Awards of Excellence. This is an annual juried competition that recognizes breathtaking design and master craftsmanship in the landscape construction and maintenance industry.
This year's awards took place on January 8th with this year's theme of Legacy. Recognizing great work and serving to inspire, the Landscape Ontario Awards of Excellence also stir the competitive spirit and stimulate advancement, achievement and improvement, raising the bar for the industry.
In keeping with the night's theme, G&L returned to tried and true and gave away a one-week stay at a luxury condo in Mt. Tremblant, Quebec. Congratulations to the lucky winner, Josh, of Twenty Creek Landscaping.
FIND A LOCATION NEAR YOU
BY POSTAL CODE
KM
BY CITY

SHOW